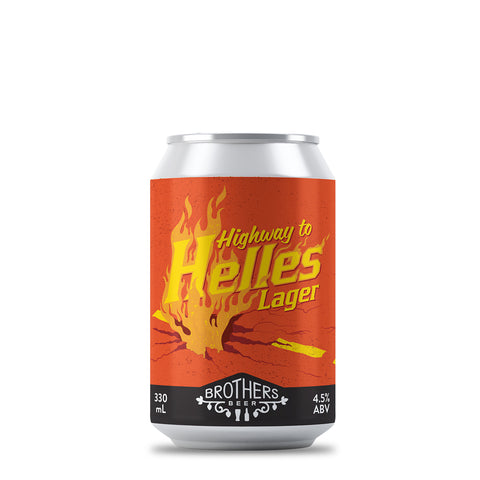 Highway to Helles Lager
$21.99
No stop signs, speed limit. Nobody's gonna slow me down....

Helles is a traditional German-style lager that is New Zealand's most popular beer.
To a traditional German recipe we add NZ Southern Cross and Wakatu hops for a
beer that is clean, crisp and easy-drinking.

Highway to Helles Lager is good to go any time, but is particularly refreshing on a
hot summers day, and perfect with spicy food.

Crank the music and crack a can, you'll be on your way to the promised land!
4.5% ABV.