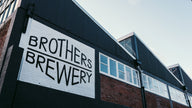 In the same way that many friendships begin, Andy and Ant first met over a beer. Some time much further down the track they talked about starting a business together. This discussion almost certainly occurred over a beer. Doing what? The answer was right in front of them.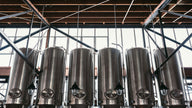 Andy (Andrew Larsen) had already spent fourteen years in the beer industry. As a brewer and brewing consultant, his business Breowan Systems is a leading player in everything to do with brewing, and Andy works with fellow brewers all around the globe. But what Andy wanted more than anything else, more than a drive in a rally car, more than a Stratocaster, was a brewery in his hometown. Somewhere he could cruise down to on a Sunday with his daughter Katherine, lay a brew down, and listen to some Bailterspace, turned up loud.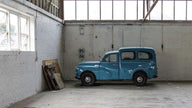 Ant (Anthony Browne) was a suit and tie wearer until 2010. As a beer drinker and lover of all good things in life, he was inevitably drawn to craft beer. After a year and a half of bumming around, some travel and a bit of study, in May 2012 Andy convinced Ant to join him for a week in Melbourne. Good Beer Week to be precise. Not much convincing was necessary. Andy showed Ant what his work in the Aussie beer industry made clear.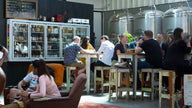 That restaurant menus need not be a let-down when you get to the beer list. That pubs can serve beers from little breweries, not just the big guys. And that there is a growing number of people that want more than golden lagers and brown ales. Trips to Christchurch, Nelson and Wellington followed, after which Ant was forced to admit that his beloved home-town of Auckland was missing out.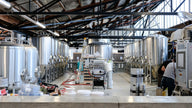 So what to do then? A brewery, certainly. But we also wanted to stock beers from all over the world, to keep discovering. And we wanted to offer the flexibility to have a beer at our place, or take some home. Preferably both :-) After three months planning, constructing and creating, on the 5th of December we opened the Retail Store and Beer Tasting Lounge.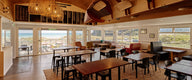 In 2015 we outgrew our little brewery and opened up Juke Joint, our new mothership in Mt Eden. Home to our BBQ smokehouse and new, expanded brewery. We started bottling our beer and got it out to the best restaurants, cafes, bars and bottle shops all over Auckland. Since then we've broadened our horizons to our Brothers Beer on the beach in the Piha Surf Life Saving Club, positioned right in the middle of South Beach, with the best views across the black sand beach and wild West Coast sea.