Planning an event?
Brothers Beer has got you covered.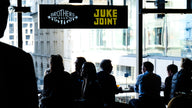 Birthdays, leaving parties, corporate events, stag and hen dos, end of year parties, charity quiz nights or just a good old fashion celebration or get together, we've seen it all. We love a good party, and all our sites are perfectly set up for them.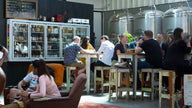 With a variety of different site sizes, we can cater to groups of any size. The more the merrier! Book a couch, a couple tables or even a whole section of the bar. We have a variety of site sizes to suit events big or small.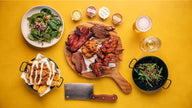 Let's not forget the food! Every Brothers Beer site also has a Juke Joint BBQ tucked inside of it. Whether it's a simple order as you go event, sit down dining, or platters to share we've got it covered. We have plenty of vegetarian, vegan and gluten free options available. We're always happy to chat about any special requests.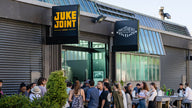 If you've already got a date set or you're just figuring it out, get in touch with us, we're always happy to help. Fill in the form below, or fire off an email to fun@brothersbeer.co.nz and one of the team will get in touch.