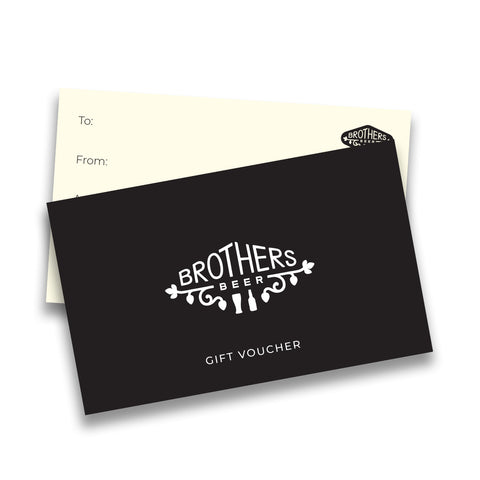 Grab a Brothers Beer voucher online and we will ship it out to you or your deserving mate. 

Choose the value of your voucher ($25, $50, $75, $100).

The voucher can only be used in-store at any Brothers Beer & Juke Joint BBQ Sites. If you're after a voucher for our online store click here!


*NB - We will ship you out a physical voucher.