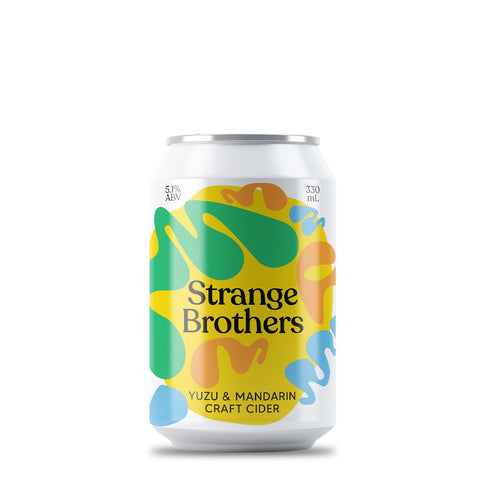 Yuzu & Mandarin Craft Cider
$21.99
This Yuzu & Mandarin Cider was crafted for you by the good (and admittedly strange) people at Strange Brothers.
We take pure Hawkes Bay grown apples, and combine them with a splash of Mandarin & Yuzu – a sweet citrus fruit with a distinct zesty and refreshing flavour - to create a preservative-free and all-natural cider. The result is a robust cider with bright citrus notes and an aromatic finish. Not too sweet, not too sour, it is just right.
This cider is an all-rounder. A refreshing beverage made to be enjoyed in the backyard, at the beach, after a hard day's work, or once the sun goes down.
5.1% ABV