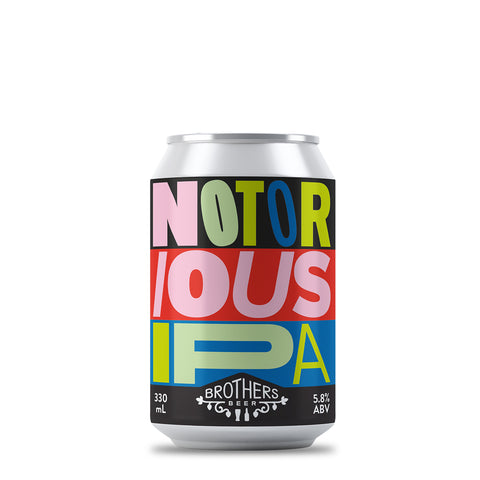 Everything about our Notorious IPA is BIG: think bold fresh flavours, higher ABV and heavy-handed hopping.

Our recipe is a classic West Coast IPA, starting with a mash-tun full of pilsner and Vienna malts. Then we dose with a dope blend of NZ and US hops: Cascade, Centennial and Waimea unleashing BIG flavours of lush fruit, citrus and sticky pine.

And if you don't know, now you know....
5.8% ABV.